Hey Guys!
This week Imma write about a photoshoot I did last Saturday for my friend's clothing brand Assata clothing. Looking through the pictures, the best ones of me are the candid ones or the ones when I'm not looking at the camera. I have an angry-lazy left eye thing going on in a lot of them. This is why when people tell me I should be a model I say no lol. I'm not being modest because I know I got it (😉) but there's more to being a model than having a nice body and a reasonably pleasant face to look at. I photograph well in my selfies because I'm taking them and can see what my face is doing and adjust it as I need to.  Photographing well in front of a professional camera is a different story.  I don't know which angles work best with my face, what to actually do with my face, and other things I'm sure models have to be aware of, plus my skin isn't amazing.  I've watched enough America's Next Top Model to know that a cute Instagram does not a model make. Besides, I'm 5'3, live in a small town and models have to be fairly mobile which I am not.  It's still a nice boost to my ego when people say they think I'd be a good model though.  A few people have asked me if I'm dipping my toe in the professional modelling pond since Saturday, which has me like: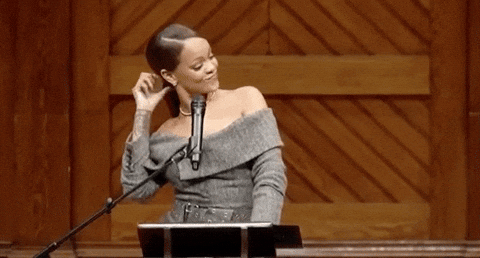 But no guys, I was just doing a friend a favour and hopefully, he's got something to work with.
About Assata Clothing
I thought I'd gather some information about Assata Clothing for you before I bombard you with pictures of me in their upcoming SS18 Ladies Black Tracksuit. The tracksuit is due to be launched tomorrow, Friday 23rd March at 6pm BST, on their website assataclothing.com. 
SS18 Ladies Black Tracksuit:  A mini review
The tracksuit is super cute, comfy and good quality so I  would definitely recommend it. I love the zip front detail on the hoodie because it means I can get it on and off without messing my hair up (important stuff when you've laid your edges). The material isn't that cheap material you sometimes get with your Boohoo or Missguided type tracksuits, you can feel that it's a cut above.
This slideshow requires JavaScript.
Side note: These are the raw unedited pictures.
Sizing
Top: I wore a size Small cropped jumper which fit like a 6-8.
Bottoms: I initially had size Small bottoms on but they fit a bit tight and I felt like they were giving me minor camel, so I changed to the Medium halfway through which was a more comfortable fit. The Small trousers are probably true to a 6-8, but I'm quite bottom heavy so my bottom half is more an 8-10 as I need some extra room, plus I like a high waist fit because  for lack of a better way to put it, the Small would likely be true to size on someone without an ass or hips.
Mini-Interview
I sent Farai the following 3 questions to find out a little more about Assata clothing.
1. What inspired you to start Assata clothing?
Well there's 4 of us and we always thought of starting projects, we tried apps, podcasting even YouTube channel…but decided we need to actually go through with one so we did clothes.
2. Why did you choose that particular name?
We read Assata Shakur's autobiography and found it really inspirational. Everything she stood for as a black female in that era. She's also Tupac's God mum. Imagine.
3. Anything else I need to know?
This was very much a passion project between 4 friends, we have turned down investments in order to keep it in a tight circle. We also love working with black creative's. Each one of the 4 brings something unique, from photography to designing and networking. Assata is not a clothing company it's a brand and Clothing is just a branch…there will be much more from Assata 
Assata Shakur
I don't know about you but I was intrigued to find out more about Assata Shakur because I'd never heard about her before, so did a bit of research.
She's currently a fugitive living in Cuba with a $2million reward for her capture after escaping Prison in 1979  due to a first-degree murder conviction in 1977. In 2013, the 40th anniversary of her arrest, she was put on a list of the FBI's most wanted terrorists. One article said she's the first woman to sit on that terror list. In her autobiography, she writes this about why to changed her name to Assata from her birthname Joanne: "I felt like an African woman. My mind, heart, and soul had gone back to Africa but my name was still stranded in Europe somewhere." I feel like I oughta do more research before I can reach a conclusion as to whether she's someone I should admire because I'm 50/50 right now.
Here's an interesting article you can click here if you're interested to read.
I will probably buy her Autobiography – Assata: An Autobiography – Which I have found on Amazon with Prime delivery for £8.99 (currently on sale at £8.10).
And now more Pictures
This slideshow requires JavaScript.
I quite like these 2 but unfortunately, my underwear decided it wanted to make an appearance because it was before I changed into the medium pants.
Check out my highlight on Instagram: https://www.instagram.com/tiyamike_
You can check out Assata clothing on the following platforms:
https://www.instagram.com/assataclothing/ 
https://www.facebook.com/Assataclothing
I had a browse for any similar tracksuits online and the closest I could find was these two items on Pretty Little Thing:
Gwen Stripe Joggers £15 → available here 
Black Side Stripe Hoodie £15 →available here 
That's All For this week
T ❤